eCommerce Solutions - Shopify vs WordPress
Are you looking for the perfect eCommerce solution for your online business?
If yes, you may be trying to decide whether to build your selling site using Shopify or WordPress / WooCommerce.
As two of the most popular and influential brands in the world of e-commerce, both of these tools offer a great service, but that does not necessarily mean that they are both right for your e-commerce business.
Within the below blog, we will explain everything you need to know to choose the perfect ecommerce solution for your new business including: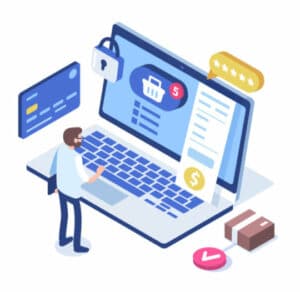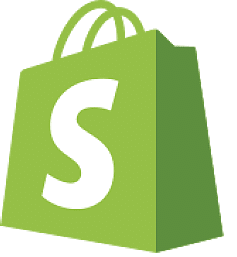 Shopify is an ecommerce platform that is specifically designed to allow merchants to build and launch their own online store. It allows you to sell both physical and digital goods and can be customised to meet the individual needs of your ecommerce business. Shopify is a hosted solution, meaning that everything runs on Shopify's servers, so you do not have to worry about web hosting.
Shopify is a SAAS, 'software as a service' tool, which means that you do not own a copy of the software, but instead you pay a monthly subscription fee to use the service. As a web application, Shopify runs in the cloud, so you need to have a web browser and the internet to run and manage your online store.
WooCommerce is an extension (plugin) that can be added to WordPress. There are two versions of WordPress available: Hosted WordPress and Self-Hosted WordPress.
Hosted WordPress
Hosted WordPress is an SAAS tool the same as Shopify. You pay a monthly fee and you get access to a wide range of features which enable you to build, maintain and grow your ecommerce site. To add e-commerce features to a WordPress site, you will need to use another tool such as WooCommerce – more about this versatile platform to come.
Self-Hosted WordPress
Self-hosted WordPress is a different type of software that you download yourself and then install on your own web server. This is an extremely flexible tool that can be adapted to meet the exact requirements of any web design project. As long as you know how to use it that is.
For the purpose of this article, we will be outlining the benefits and drawbacks of Shopify vs. a Hosted WordPress using the WooCommerce ecommerce platform service.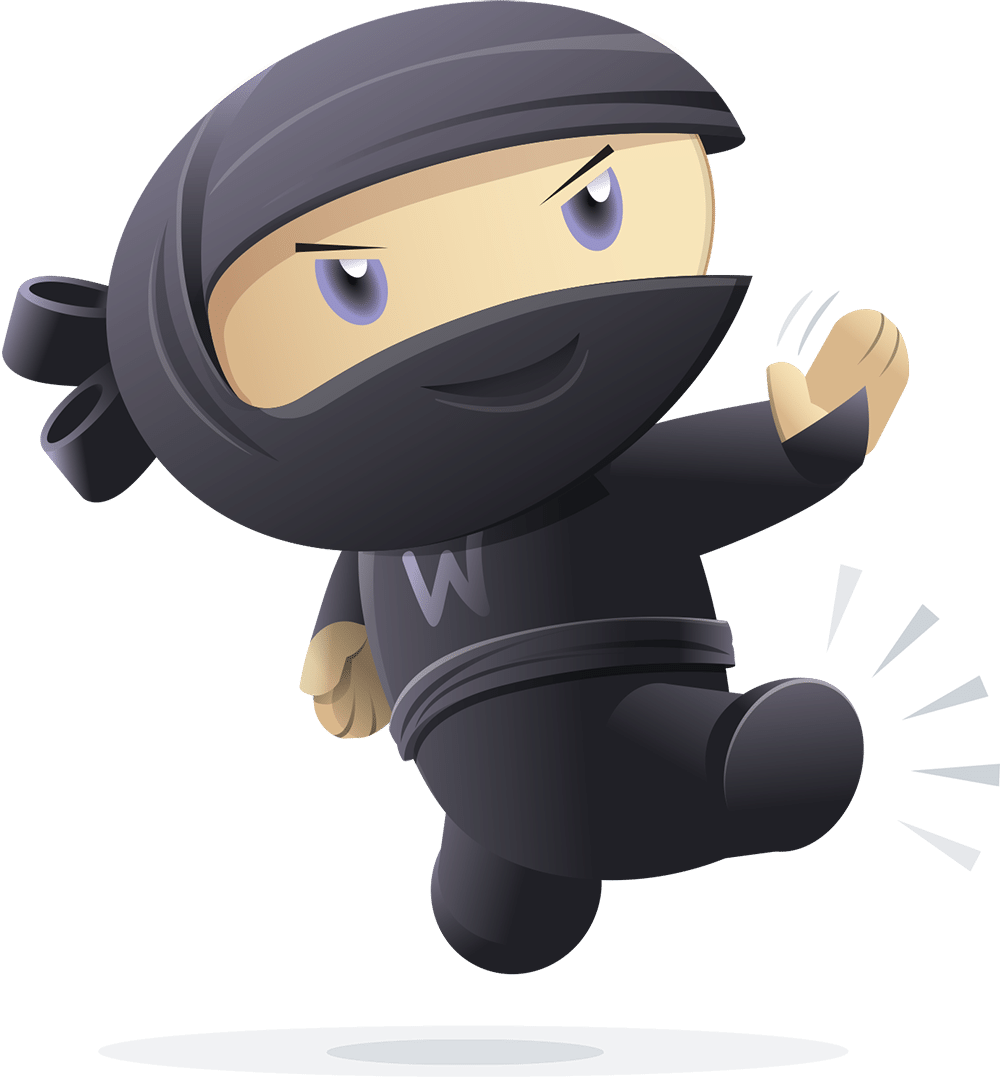 What to Look for in an Ecommerce Platform?
Before you start comparing different ecommerce platforms, you first need to know what you should be looking for when it comes to an effective e-commerce solution. Make sure that you keep in mind the below factors as you consider where Shopify or WordPress is the right platform for you and your business:
You need to work out how much you can afford to spend on your e-commerce platform, both in terms of the initial outlay and any ongoing costs.
Whether you are a beginner to e-commerce platforms or you have some experience in building a website, you want a solution that you can confidently use.
Think about what other tools and services you may need to integrate to grow your business. Does your preferred platform offer these?
You may need a platform that works with your existing bank or accountancy software, it needs to offer multiple payment options so that your customers have as much choice as possible, with the lowest fee per transaction.
Arguably one of the most important factors to consider, you need to know that your ecommerce platform of choice can grow with your business or be scaled down if needed.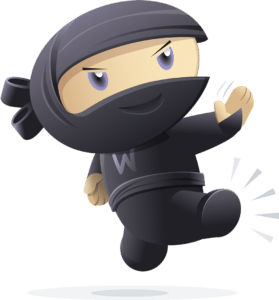 WooCommerce is open source
WooCommerce offers the freedom of open source which means that you have complete control over the creation of your website. It also means you can adapt your e-commerce site as and when you want to with ease.
Shopify, on the other hand is a closed platform, so you only have limited product variations, no subcategories and no option to migrate.
WooCommerce is completely free to install and use, making it a great choice for small businesses and new business owners who do not have much spare cash to inject into their website. That being said, with so many plug-ins to choose from, WooCommerce is just as effective for larger, more established e-commerce businesses.
Furthermore, WooCommerce does not charge you a percentage fee of your transactions which will save you a significant amount of money over time.
WooCommerce is easily customisable
Although it can be a bit of a learning curve, WooCommerce, as an e-commerce platform, is incredibly flexible. With over 55,000 WordPress plugins, you can add any function imaginable to your e-commerce site, allowing you to outshine your competitors and improve your website over time.
WooCommerce supports more payment options
WooCommerce offers PayPal and Stripe payments by default, but it also supports many other popular payment services as well as some regional and less popular payment services. This not only enhances your site's overall user experience but is also a great option for targeting local shoppers in specific regions of the UK.
WooCommerce provides geolocation support
By using the geolocation feature, you can auto-detect your customer's location using their IP. This is useful if you offer certain products that cannot be delivered to a certain area within the UK or abroad. Through this feature, you can restrict pages, products and categories depending on the user's country or region.
WooCommerce offers multilingual support
If you need a multilingual ecommerce store, then WooCommerce is the obvious choice. All you have to do is install WPML (a WordPress plug-in, which has a very low yearly subscription) and you are good to go. Shopify is not very useful for multilingual sites, although they do have an app that offers a few languages and currencies, but this application comes with a high monthly subscription fee.
WooCommerce is great for dropshipping
WooCommerce is mobile-friendly
WooCommerce is highly popular choice with dropshipping business, predominantly because you can install extensions that make order fulfilment quick, easy and better for customers. Furthermore, you can easily find extensions that enable you to instantly import products and fulfil orders from your website. You can even build your own ecommerce marketplace and allow other vendors to sell from your site.
As a platform created on WordPress, you can choose from a wide range of mobile-friendly designs and themes which will make the user experience of shopping on your site from a mobile much more user-friendly. Plus, you can enjoy its emergent responsive web technology without having to create new websites.
It's also possible to convert your WooCommerce store into a mobile app, or connect it to anything you could imagine via its REST API.
WooCommerce is great for SEO
WooCommerce is incredibly SEO-friendly as it runs on top of WordPress which in itself is standard compliant and good for SEO. You can easily optimise your product descriptions, enable breadcrumbs for internal linking and track your customers in Google Analytics.
WooCommerce allows extra functionality
As WooCommerce is not tided to any plans, you can add any free or paid extensions from its marketplace or other ones as and when you need to. However, if you choose Shopify, you are tied to their paid plans only. For example, if you want third party shipping rates, you have to purchase their Shopify Advanced subscription which does not come cheap.
WooCommerce is the world's number one ecommerce platform
As the world's most popular ecommerce platform, WooCommerce sites are easier and quicker to fix for developers, meaning that if you do have any issues with your site in the future, you know they can be dealt with without costing you a fortune or putting your site out of action for too long.
Are There Any Drawbacks to Using WooCommerce?
There are not many downsides to choosing WooCommerce as your ecommerce solution of choice, but there are a few things you should bear in mind before choosing this platform.
WordPress and WooCommerce have frequent updates
Not technically a drawback as updates mean better security for your site and its customers. However, some businesses do find the number of updates to be time-consuming and frustrating.
Generally the updates are smooth and quick to implement with no issues, but (like most platforms) on large ecommerce sites it becomes essential to have a developer ready to test and deploy.
If you are wanting to create your ecommerce site entirely on your own and you do not have any experience in web design, you may struggle to get your site up and running without any professional help.
However, with many web tutorials, readily available themes and page builders, the learning curve is not too steep. We feel it's the ideal solution for the start-up that wants to avoid mounting monthly costs.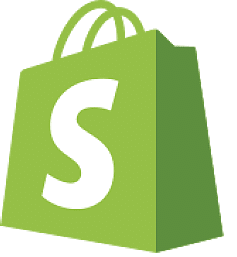 Shopify does not require coding knowledge
One of the biggest differences when it comes to Shopify and WooCommerce is that with the former you can create and customise your online store without needing to know a single line of code.
That being said, if you are getting a professional web design agency to create your e-commerce site for you, this will not be an issue as they will be fully knowledgeable in all coding best practices.
Shopify offers excellent analytics
There are plenty of built-in analytic features in Shopify that allow you to keep track of elements of your business such as customer behaviour, stock levels and conversion tracking. This enables you to optimise your site for better results.
Baltic Design will build in analytics to your WordPress dashboard, so this is not an issue using WooCommerce!
Shopify provides 24/7 support
If you are planning to create your ecommerce site completely on your own without any professional help, Shopify provides great levels of support in the form of their customer service team.
Here at Baltic Design we like to provide great support for WooCommerce too!
WooCommerce supports more payment options
WooCommerce offers PayPal and Stripe payments by default, but it also supports many other popular payment services as well as some regional and less popular payment services. This not only enhances your site's overall user experience but is also a great option for targeting local shoppers in specific regions of the UK.
Shopify is the world's most popular eCommerce subscription service
Shopify is a commerce platform that offers a way to quickly launch your dream business and start selling to your customers, wherever they are.
If you already have an established product sales business, or start-up capital, it is worth considering as it's the fastest way to start selling online while just paying a monthly fee.
Any business that sells products as a side-line may also benefit from it's simplicity and speed.
The caveat is however, if your planning on your eCommerce side of the business to be your main revenue stream - you need to find out if Shopify will be flexible enough for your business and whether you will always be happy to be locked into the ecosystem of another big company.
We work with many small businesses that carry the notion of "Shop Small, Shop Local" so new life can be brought back to our high streets, and hopefully this should apply to the local service industry too!
Are There Any Drawbacks to Using Shopify?
There are a few downsides to choosing Shopify to build your ecommerce site, although you may be able to overcome these depending on your budget and how much customisation you need.
You have to pay transaction fees
Shopify subscriptions start from as little as around £20 per month, but can increase considerably if you want a more advanced service. However, you also have to pay transaction fees if you do not use Shopify Payments, as well as a payment processor fee for PayPal or Stripe.
Although you can customise your ecommerce site to a certain extend when you use Shopify, it does have some limitations that WooCommerce does not.
Yes, each ecommerce platform has a learning curve, but Shopify's one is slightly steeper than others. This is mainly due to the complicated jargon on the site which can be confusing for those not in the know.
How to Choose the Right Ecommerce Solution for Your Ecommerce Business?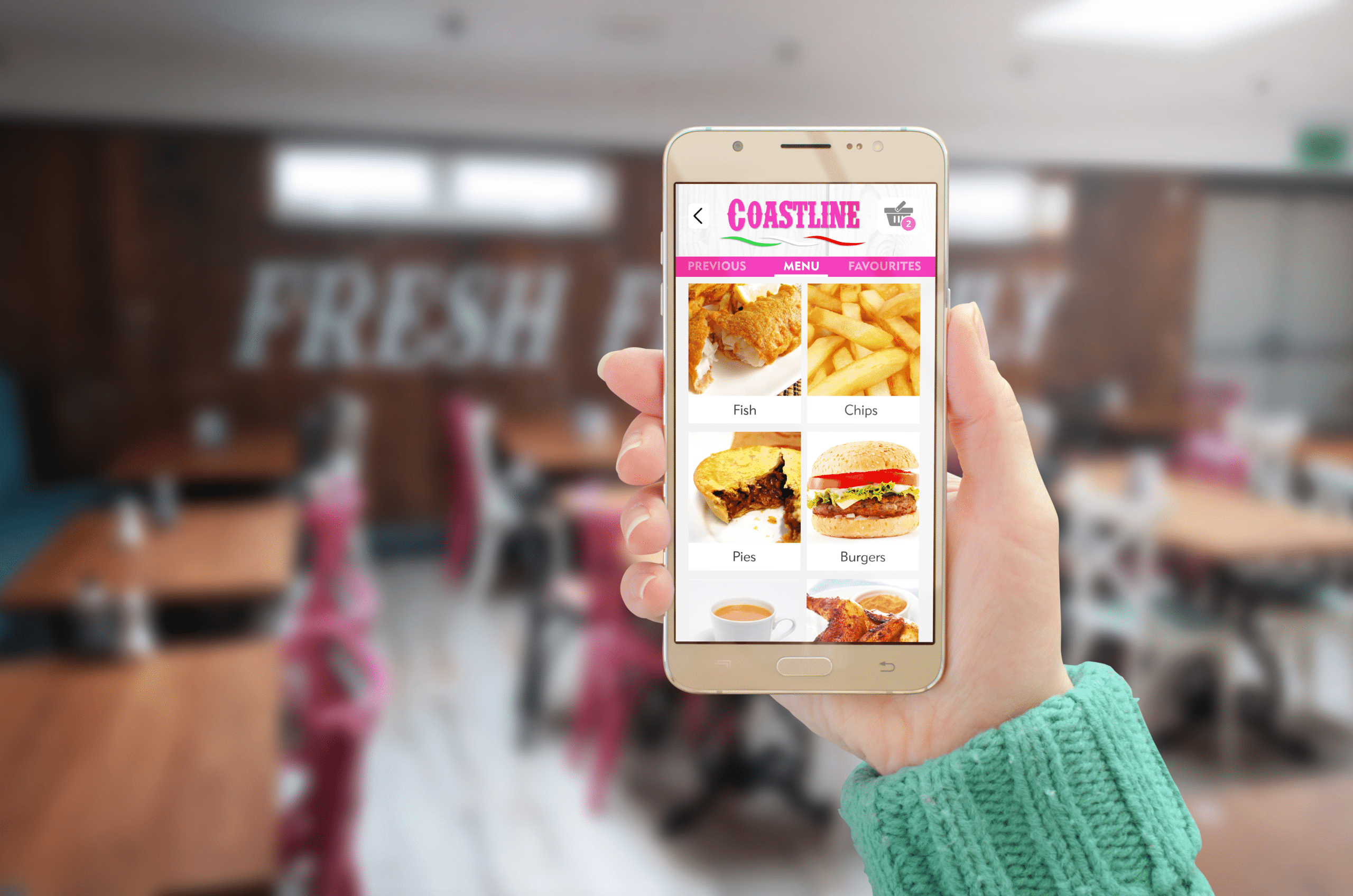 When it comes to building a site for your brand-new ecommerce business, it can be tempting to opt for the path of least resistance. This may be by choosing a platform provider that is cheaper or one that offers exactly what you need in the short term.
However, it is worth remembering that you are building a business with the desire for it to be a success, for it to grow and evolve over time, both to adapt to the needs of your customers and to be more profitable for you. Therefore, you also need to be thinking about what is best for your business in the long term. You need an e-commerce platform that will allow you to easily customise and scale your site as and when needed. You also need a service that will provide the support you need to help your ecommerce site reach its full potential.
Here at Baltic Design, we specialise in the web design and development of WooCommerce websites for businesses within the ecommerce industry. We have a wealth of experience in building successful and adaptable websites that will grow with your business and help you achieve your goals. We offer an all-inclusive service that will help you create your ecommerce site from start to finish and can work with you to evolve and maintain the site once it is up and running – our aftercare support is unrivalled.
Already using Shopify? We can quickly export your Shopify catalogue, import your products, orders, reviews and everything else and migrate your store to WooCommerce.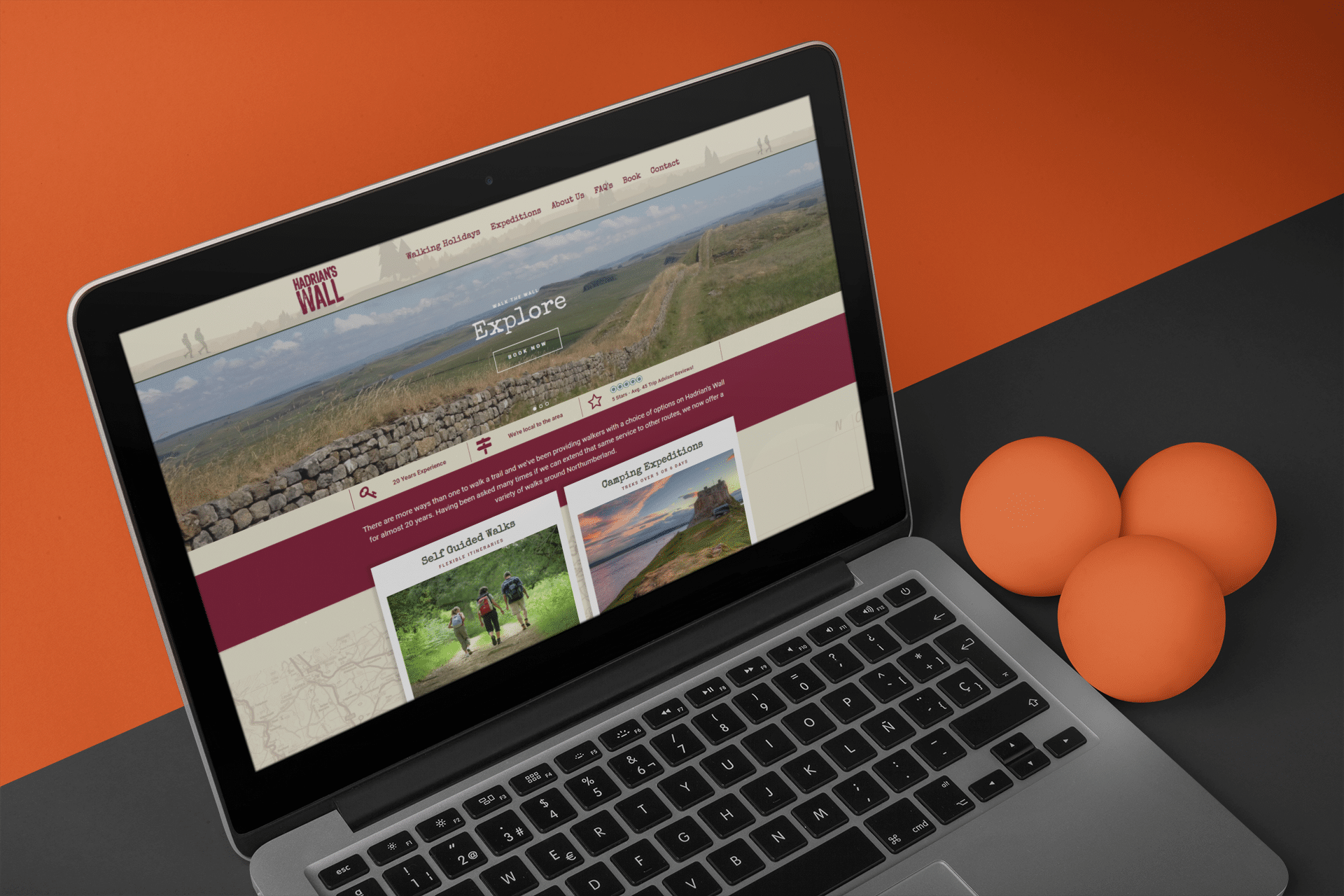 Get in touch here today to book a free personal consultation and discover how we can help you to enjoy success in your endeavours.