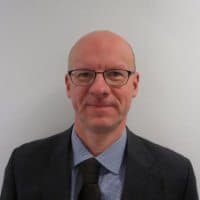 "I really enjoyed working with Dan, he took a huge amount of complex information and structured my site to be easy to navigate and I've seen a huge uptake in sales for my revision courses."
Dr Paul Banaszkiewicz
Orthopaedic Surgeon - Queen Elizabeth Hospital
Dr Paul Banaszkiewicz is the author of a series of Postgraduate Orthopaedics books for Medical Students and needed to create addendums and notes relating to each chapter of the 5 books currently in circulation. He also wanted to sell revision courses he hosts.
As the number of books he had published grew, he was having an issue structuring his website to clearly and concisely display all the relevant information. He needed to simplify the structure of the website while maintaining the depth of data provided. He also wanted to increase attendance to his revision courses.
I designed and built a site structure that would highlight his upcoming revision courses and allow the navigation of multiple books containing upwards of 20 chapters. I created an events management system and added an author section to showcase the talented medical authors that have added to his books.
Today Dr Banaszkiewicz, hosts his revision courses internationally recently in Dubai, London & Switzerland. His website has increased in traffic by 30% per year and he is 1st in Google for the term "postgraduate orthopaedics"
http://postgraduateorthopaedics.com/
let's get started on your project