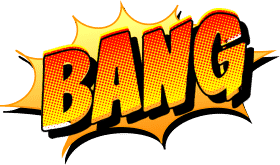 launch your business with a BANG!
With 15 years' experience we have tried and tested methods that will help you gain an edge against the competition and avoid common pitfalls getting started online.
Our new business packages offer a complete solution to establish your business online. If you have a domain and a business plan, we can provide your branding, hosting, website and business stationery.
We can set up your social presence, add local business citations and begin to grow your business through our SEO and digital marketing platforms.
We'll work with you to create a brand identity you'll be proud to show off.
Great branding boosts enthusiasm for your new venture and creates a memorable impression for your first customers.
We find keywords that convert for your niche checking them against competitors.
We then establish your business online before commencing an SEO Campaign to launch your business with a bang!
We offer solid affordable UK hosting to match your needs with plans that ensure the upkeep and security of your site.
We also recommend and manage third party hosting if required.