While it's apparent that the web is increasingly accessed by phones and tablets on the move and on the sofa, many websites are yet to be updated to respond to this and the result can be very frustrating for the customer.
Websites with drop down menus that don't work on iPad, booking forms that simply break on mobile phones and newsletter popups that render sites inaccessible once popped to anything but PC's and laptops are still amazingly commonplace even on the most highly visited websites.
---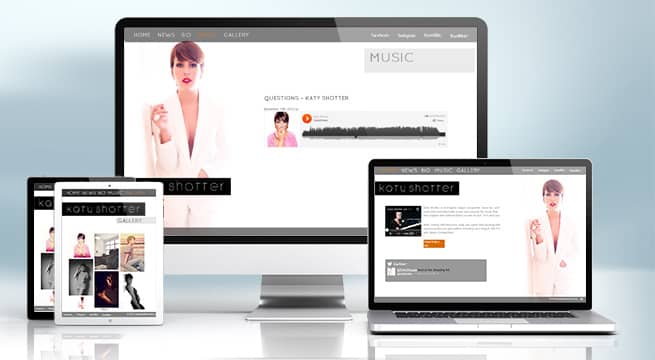 Beat your competition, become the go to site for your trade.
This is an opportunity! This is a chance to outmanoeuvre your competition to provide a site responsive to all who visit. If it's easier to browse, book or buy on your website by mobile or tablet, visitors will prefer your site over the competition.
Responsive design can offer different content, depending on what device your customer is visiting your site with and how much bandwidth they have.
Your website can offer a rich media experience to desktop PC browsers while still providing a fast experience to mobile browsers with a slower connection to the internet.
It's also possible that your business attracts more mobile customers than any other medium – if you already have a website you can easily check this using your google analytics account: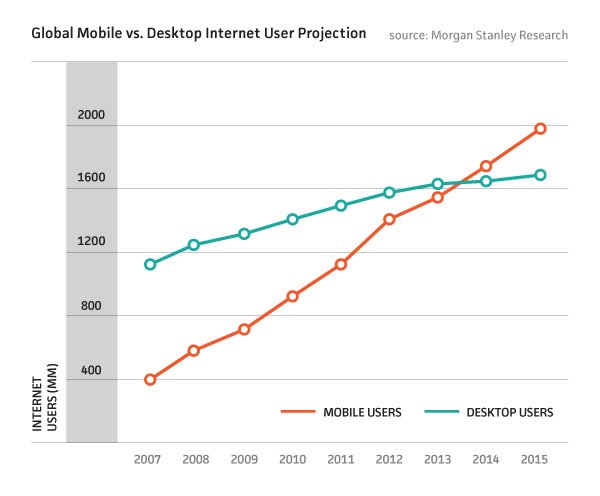 A wedding car hire company recently found that over 70% of their web traffic was coming from mobile and tablet search.
This makes a lot of sense – many soon to be wed couples are in an age range that embraces new technology and often will have the latest smartphone or tablet.
Furthermore it's quite likely they will be:
Relaxing on the sofa with their iPad in the evening
Out and about e.g. at a coffee shop browsing on their phone
At work either without internet access or monitored internet access – it's easier to browse on their phone than be in trouble with their boss!
There are lots of different size mobiles and tablets out there – how many designs do I need?
One extra design for mobile users, usually in a portrait orientation is probably the most important thing you can do to engage customers, other than that you may want to get a design that is fluid, responding instantly to many resolutions and more importantly – optimised for touch screens.
You don't have to worry about the specific device or browser a visitor is using as your web designer should ensure your site is cross compatible – i.e. works on all browsers and devices.
There are many other reasons to ensure your site is responsive
With Android and Google glass – Google loves the mobile web and is taking every step towards providing a more mobile experience.
The latest Hummingbird update is just the beginning as Google now tailors its services to mobile web users with voice search and location aware indexing.
Google will prioritise websites optimised for mobile search, and while design will not affect SEO, there is no point in increased traffic if it doesn't convert to sales!
Some more examples of Mobile Web Design
Home DIY and decorating businesses could provide better mobile browsing for workmen on site.
Restaurants could ensure booking forms and availability information were readily available and working for mobile users nearby.
Venues could provide mobile friendly gig listings for customers who are already out and looking where to go next.
What about your business? What could a mobile friendly website do for you?