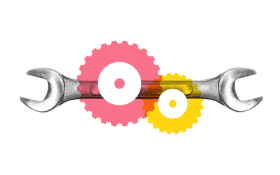 rapid development guaranteed
We specialise in WordPress, WooCommerce & Magento as these platforms have a large global community of support behind them; updating, securing and extending the software on a regular basis.
We can deploy these quickly on our server providing a content management system (CMS) and all the usual website features needed to create future proof web development.
Many more 'modules' or 'plug-ins' specific to the software are either freely available to download from the web, or sold for a single fee or yearly subscription. They offer a wide variety of new functionality to your website, and save the cost of developing such features from scratch.
It's possible that we'll only need to implement your bespoke design, add a few useful plug-ins and add your content to the site, meaning we can keep our costs competitive.
If necessary we can then develop any extra features your website needs and integrate them seamlessly to your site.