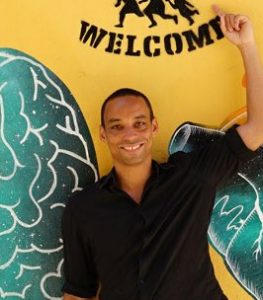 "Dan supported us on Just Dance as a freelancer in the studio. He was super good to work with. He is specialised in Web design and web development and so much more. We would certainly keep him in mind as a reliable resource for future stuff. Highly recommended!"
Terryll Garrison
Associate Producer
The Just Dance Game releases a new issue every year so the work environment is fast paced, hectic and often requires sub contractors to reach fixed deadlines.
An extra hand was needed to design and build the 'In-Game' Menus & Backgrounds.
An XBOX Glass application had been created by a dev team, but there was no design for the front end. The front end of the app was also rendered in HTML/CSS/jQuery and the design needed to be built out and connected to the game code.
Designed & implemented GUI layouts for Just Dance 2014 GUI
Created artwork for JD2014 and UPLAY
Designed full layout for Xbox SmartGlass:
Assisted with responsive HTML5 / CSS3 implementation of SmartGlass design.
Created responsive HTML5 / CSS3 for external JD2014 help screens.
Alongside helping in a small way to create a great game I made some great connections and friends working at Reflections.
Just Dance 2014 has sold 6.4 Million Units Worldwide to date on multiple platforms. I worked on the XBOX 360 and XBOX One versions selling 1.47 Million together.
IGN Gave the game 7.9 out of 10.
let's get started on your project