Ecommerce Web Design & Web Application Development

Theresa Spinks has been running as a bespoke staircase & turnings company for generations.
Stairparts Direct was created to sell wholesale stair parts, and we have since helped them expand to sell full ready-made staircases using our custom-built staircase builder.
Our first site development in 2011 proved a promising start to Stairparts Direct which created a solid new revenue stream for the company. In 2017 we were contacted to create a modern responsive version of the site to cope with the expansion of products.
In 2018 due to the increase in customers and the general success of the site we needed to upgrade their server and we secured an ongoing contract to provide support for their online operations.
In three years they have seen impressive sales growth and have expanded their operations.
We built the staircase builder using Canvas.js, PHP, and then integrated everything with Gravity forms so we could further extend functionality.
The form allows customers to choose the style and configuration of their desired staircase and see a dynamic 2D vertical elevation of their staircase, updating with chosen values and providing an accurate estimation of the cost of the staircase.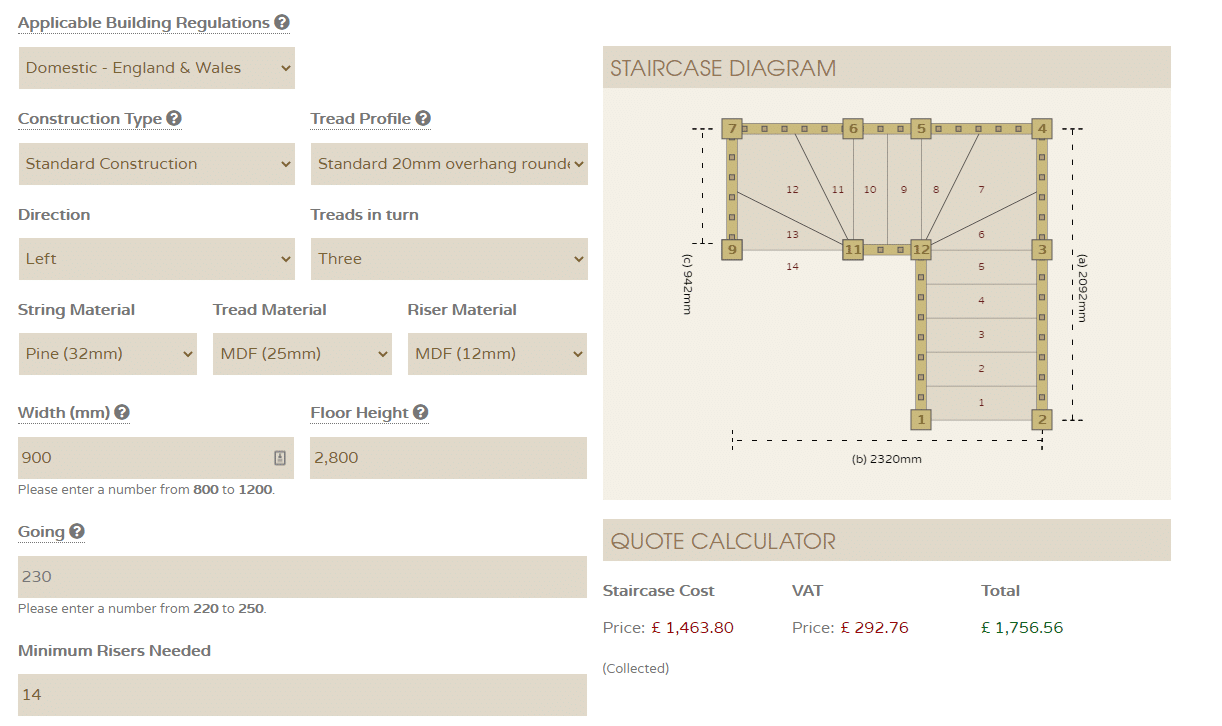 Once the customer has configured their staircase, the drawing and specifications are converted to a PDF that can be used as lead capture and reference point for a future sale.
In one year they have received a good number of enquiries with an impressive conversion rate.
we'll build your custom ecommerce store