In this post, I'm going to share everything I know about attracting good prospective engineering clients into your business.
I've separated the post into 7 traits which contain the most important aspects of a professional engineering website. Improving any of these traits will help increase the productivity of your website - generating leads for your business.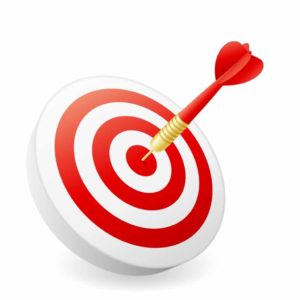 Let's Get Specific
Specifically I'm going to help you

Sound good? Let's go.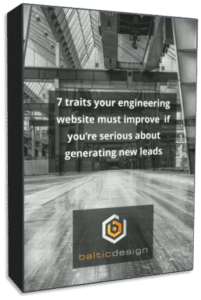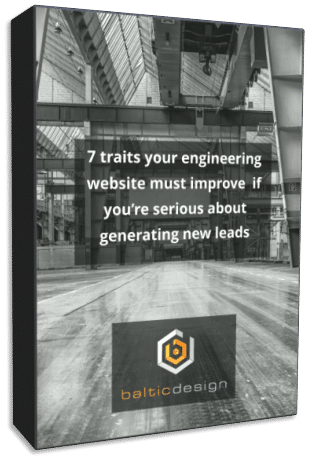 7 traits your engineering website must improve if you're serious about generating new leads
Read our handy reference guide as a PDF at your leisure.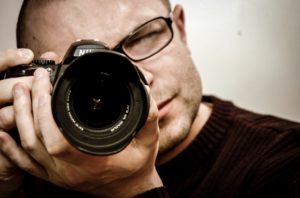 Better still, hire a professional photographer and get some of your own great images of your team at work. This adds something unique to your brand.
Use images frequently on every page to pull your site above the competition.
Enhance any case study, product or service page with a gallery of images to paint a clear picture of your best work.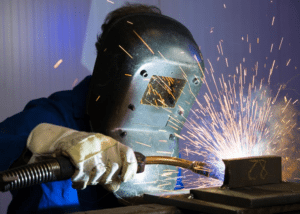 With video your staff can put a face to your brand with an interview or run-down of a project they have worked on.
Video is a great medium to show your final products or your staff at work.
Video can pull in a wider audience when hosted on YouTube or Vimeo.
This provides visibility on a separate social platform. It also removes the burden of hosting large video files on your website.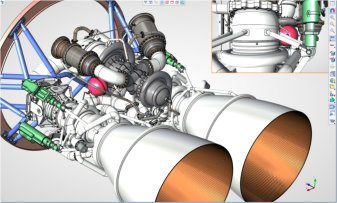 A great way to add some visual appeal is by using your Illustrations and CAD drawings.
Use them as simple images or let your web designer use these in abstract as part of your site design.
You can see a good example of this here: https://marss.com/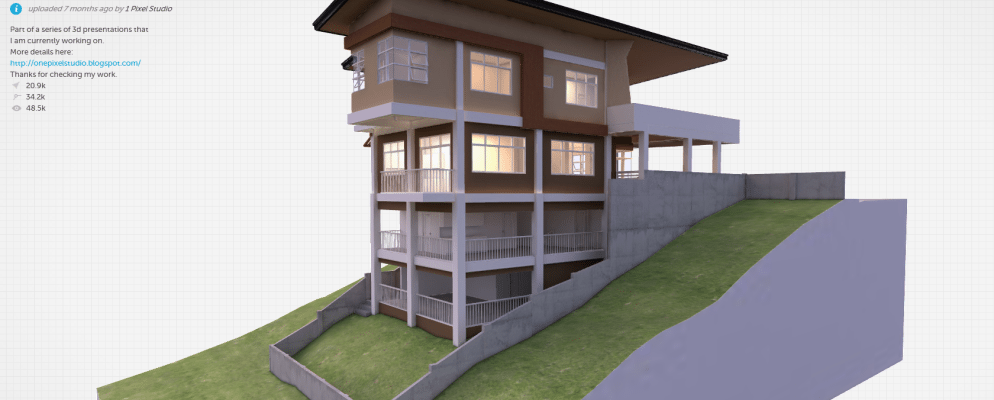 Sketchfab is a great tool to show your CAD drawings in 3D on the web. It's easy for us to transfer your files into the Sketchfab format and they can be integrated into your website. The renditions can be moved around in 3D by your visitors.
We added this 3D rendition of a staircase here: https://stairpartsdirect.co.uk/staircase-specialists/

Don't hold off from redeveloping your engineering website to be responsive. Ensure it looks great on mobile phones and tablets.
Along with the design, information can be tweaked to be relevant to the device it is displayed on;
If a visitor views your site on their mobile, they might be more inclined to call you. A phone number should be more prominent when viewed. It's easy to add a tap to call facility to make calling your company a one click task.

A client heading to your business may try to use your site on their mobile to get directions. It's worth ensuring a Google map is available to them so they can navigate to your business.
Accelerated Mobile Pages (AMP)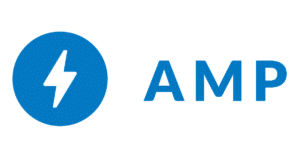 Google is currently rolling out AMP. Using this technology can help your blog posts get shared as much as possible.
An accelerated mobile page is a highly streamlined web page that exists on top of your blog post. AMP pages load quickly and get tagged by Google. This encourages sites like Facebook and Pinterest to use them as syndicated content.
Software can be added that automatically creates these AMP pages for your blog. This encourages google to push your story higher in search rankings. It also makes posts easier to share via mobile through Facebook and other big sites.
Engineering requires efficiency of design, movement and operation. It's essential your website should reflect this. An efficient website that loads quickly will also rank higher with search engines.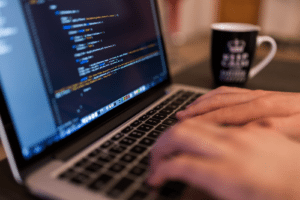 Your website should not contain bloated code as it slows down your site loading speed. The main culprit here can be premium "off the shelf" web themes or websites created by inexperienced developers.
CSS and JQuery should be minimal (unnecessary data removed) and load asynchronously if possible.
Plugins, Modules & Extensions should be kept to a minimum.
The best plugins have a small footprint and should not call unnecessary scripts on pages they aren't needed.
Images on a modern responsive website should be of much higher resolution. However it's important they are compressed and have an upper limit to their resolution.
Content Delivery Network (CDN)
High resolution images cater for increasingly higher resolution monitors and displays. While compression can help, over time the amount of images you have on your site will build up if you have a blog.

Images slow your site down and take up server space. A great way to prevent this is using a content delivery network or CDN.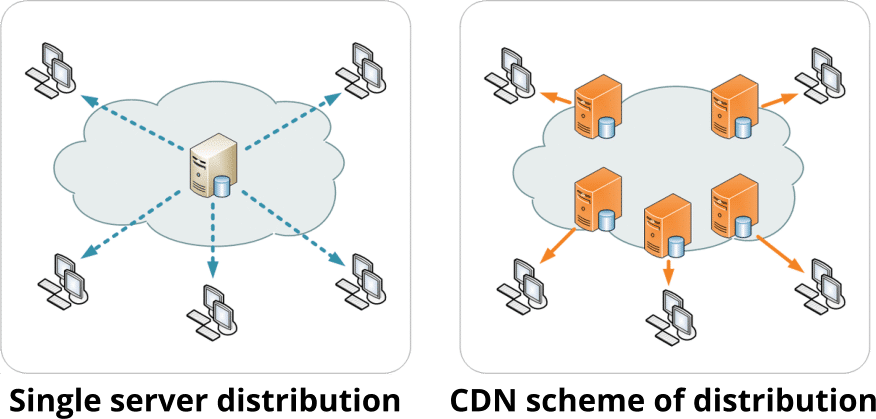 In our experience, many companies see hosting as something they need to pay for but look for bargain basement options.
Every time a site has been hacked, infected or goes down, its usually because its on cheap shared hosting. Hosting can have a large impact on your site ranking. If you truly want to compete with your rivals, (or run rings around them) you should invest in great hosting.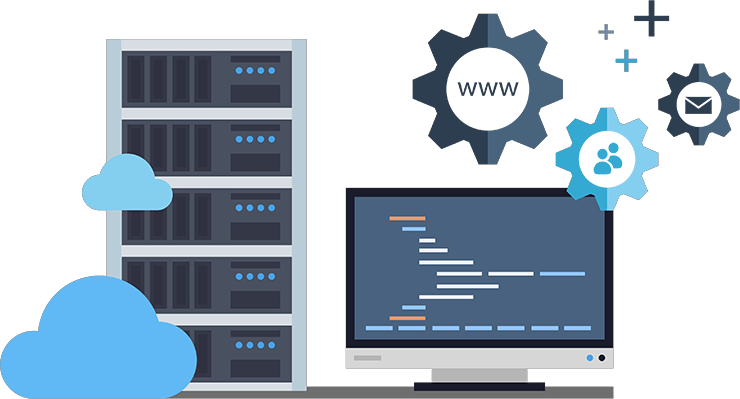 Great Hosting that:
Backs up your site every 4 hours so you never lose any data

Scans your website for malware so your site doesn't get used to spam people by hackers

Provides server level caching to speed up your website for optimum performance.

Provides a CDN to store images and media.
Our top favourites for dedicated WordPress hosting are Flywheel, WP Engine and Kinsta.
SSL (Secure Socket Layer)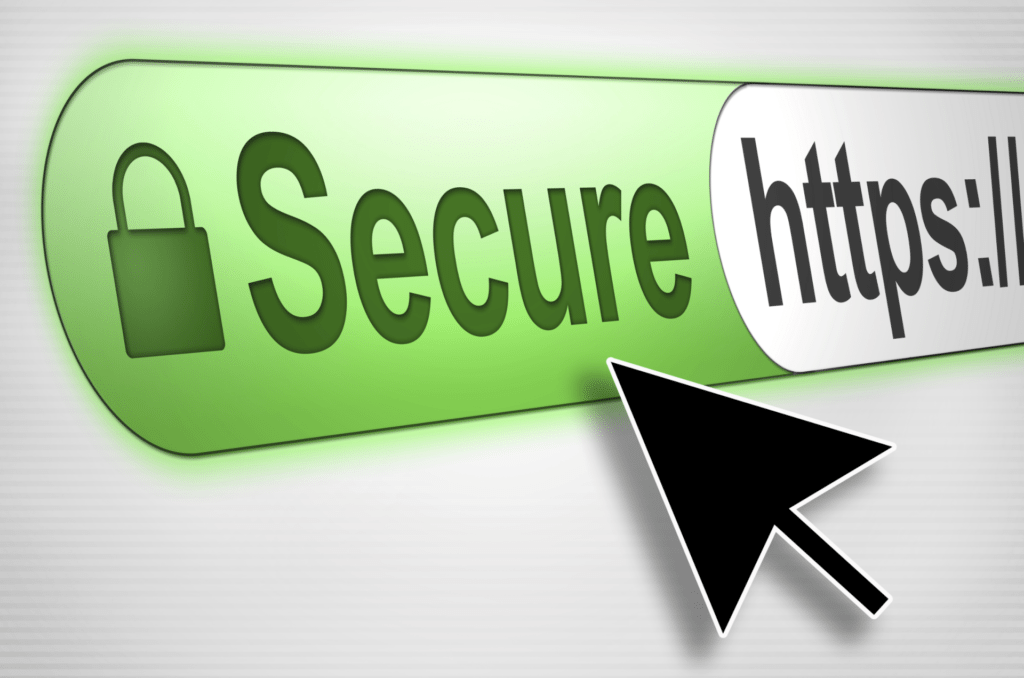 Until recently, SSL Website encryption has only been a recommendation for ecommerce websites. SSL assures customers their data is safe and can help prevent data theft.
In reality smaller ecommerce sites never store sensitive data. This job is performed by merchant gateways owned by large banking corporations.
Google has now announced that SSL will provide a boost in search rankings for any site. This is to give a gentle nudge towards website owners to use SSL.
With GDPR regulations in effect from May 2018, an SSL certificate will become an important part of meeting compliance. GDPR also brings in new rules about data storage and how you use a web visitor's data.
There are many SSL options that can be put in place.
Server & Website Security Software
A good host should provide server side security to scan for malware and a firewall. This will check and block unauthorised communications to and from your site.
If your host does not provide this you can integrate services into your hosting to perform a similar job. e.g. Sucuri

If you're using WordPress as your website, CMS you can use plugins such as All In One Security and Wordfence. These plugins offer features such as intrusion detection, firewall and sophisticated password auditing.
Two factor authentication is also a good way to lock your website admin down in an extra secure way. This often uses an administrator's mobile phone to confirm access.
While a little more convoluted than the standard way to login, it gives the assurance that your admin section is secure.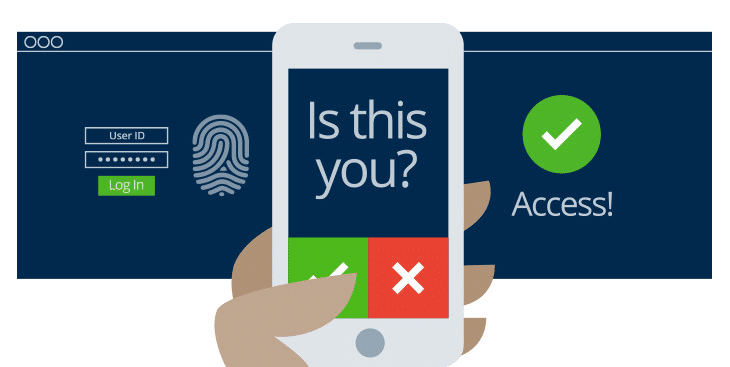 There are two main aspects of Search Engine Optimisation:
On Site Optimisation is the most important and should be taken into consideration before building your website.
External SEO involves outreach such as Press Releases, Link building and Social Media. This will have a greater effect on your web traffic once you have optimised your site.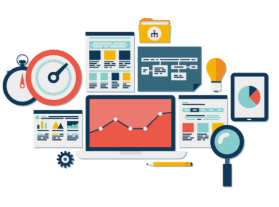 Google ranks every web page individually, only then considering your domain.
Many companies desperately try to get their home page ranked for their keyword or phrase. If your company offers only one service this is fine. Otherwise your homepage should only rank for your company name.
Google looks at internal and external links to every page of your site and from this ranks each page.
Internal Links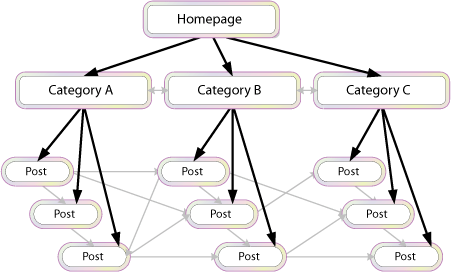 Internal links such as navigation are extremely important. They should follow a logical and structured pattern, allowing your visitors a clear way to navigate your site.
Separate areas of competencies and expertise into logical hierarchies for best results. These should form 'Content Silos'.
Use Content Silos to group relevant content within a logical hierarchy. e.g. Homepage / Services / Fabrication / Welding / TIG.
Allowing all services to be grouped in this way will help visitors and boost search rankings.
Bearing this in mind you will then have 'parent' pages. When optimising these it's important to evaluate what key phrases should be use in regards to their hierarchy.
Page Optimisation
The Title, H Tags and Images of one page should all contain the exact (and variations of) the key phrase you imagine visitors using to find the page.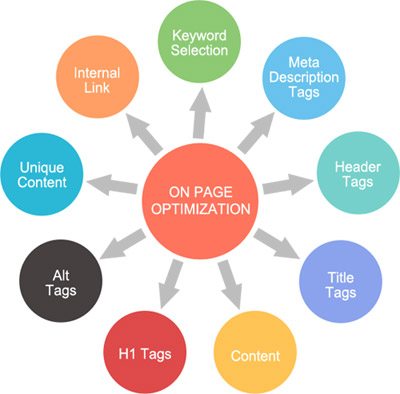 Parent pages should use broader terms (e.g. Fabrication and Welding Services). Pages at the end of a hierarchy should use very specific terms (TIG Welding).
Throughout the content of your text your key phrase should be used in a sensible frequency that appears natural to a human reader.
SEO tools such as Yoast SEO can provide indicators for key phrase density. They also warn you about missed keywords within Images and Titles of the web page.
NB If you operate locally or wish to be found in local searches adding a location to these key phrases will increase your rankings for local search. (TIG Welding Newcastle)
Long Tail Content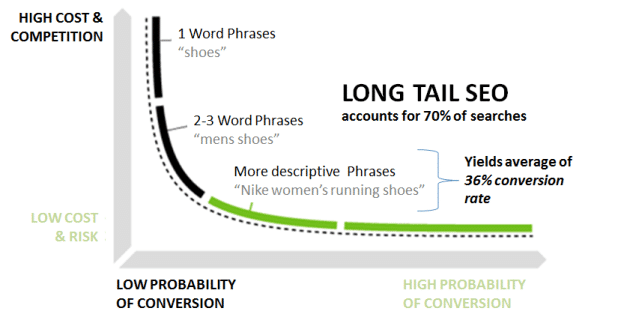 If a visitor finds you using a search engine, unless they know your company name it's highly likely they will arrive at your site via a lower hierarchy page. This is known as long tail content.
This is why it's essential to view every page as a landing page – a page that will 'convert' your visitor into a customer. Ensuring your contact form is available on every page of your site. Ensure relevant 'calls to action' are present prompting visitors to contact you or provide their email in exchange for content.
Use Breadcrumbs as a further navigation tool to help visitors navigate back through pages. This will encourage visitors to read more of your website.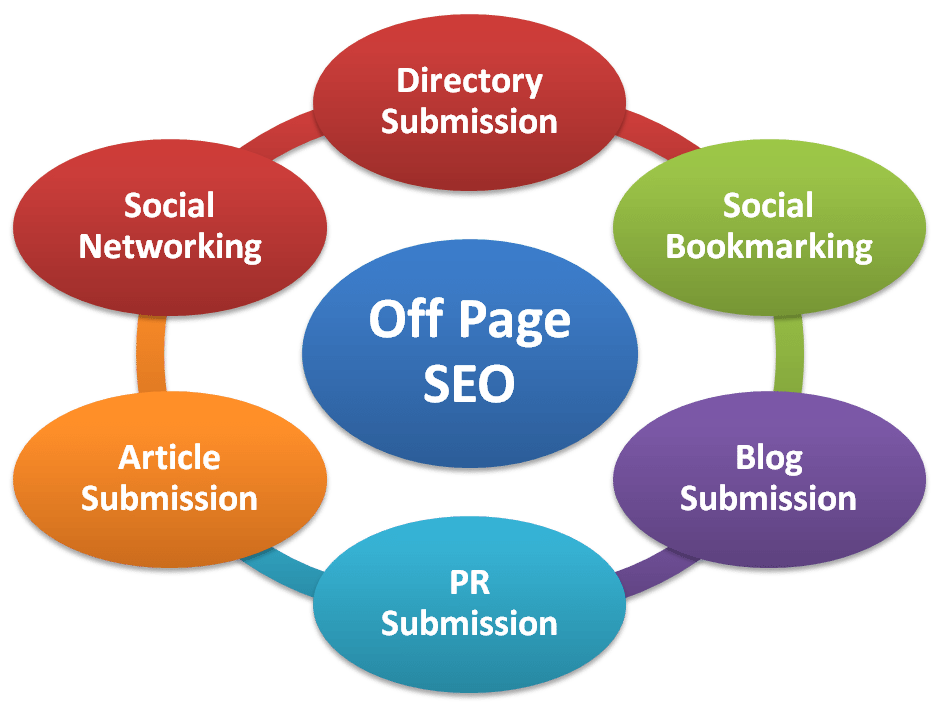 Off Site Optimisation is all about building external links from high authority domains. This increases your own 'domain authority' (DA) and has a massive impact on search results.
An authority domain contains highly relevant content and has many authoritative external links.
Top level sites are often news websites or big names of the internet.
Sites such as LinkedIn, Facebook and national news are considered to be authoritative. Links from these sites carry good DA which flows to your website.
Get Engineering associations and industry specific blogs to link to your site. Links from authoritative engineering sites provide DA while bringing in targeted traffic. These are the links which will bring in new leads for your business.
The best way to receive external links is to provide valuable content that site owners will link to.
External link building is where SEO can move into less ethical territory. There are various levels of tactics SEO companies use to 'game the system'.
If caught, sites using the worst tactics are penalised by Google. This can have drastic results on search rankings and should be avoided.
While Google denies the effectiveness of 'unapproved' techniques, many people have proved otherwise. Some of these are worth exploring to gain an advantage in the market.
Websites in highly competitive fields need to compete on the bleeding edge of SEO. They often risk penalisation by Google to gain a competitive advantage over their competitors.
Local SEO
When setting up your social media pages it's important to register your business on Google Places. Being on local search will help local customers to find you easily.

Google places allows you to add detailed information about your business. Include photos, opening times and also receive reviews from your customers.
Your google place listing may often show much higher than your website in search results. This is fine if you have linked to your website and take control of your listing.
A great way of link building is to get listed in as many quality local and national web directories as possible. Your business might be already listed in a few directories. It's important to build these links and also ensure they are consistent (contain the identical address, name and telephone number etc.)
A Local Citation is a service that will check all the online directories you are listed in. The citation will ensure all entries contain identical listings and a chosen keyword. A report will list any steps taken to improve your listing status. Your business details are added to new directories relevant to the engineering industry.

Be sure to add a Google Map of your location to your site. It helps Google identify your website as the official business site of the location. It also helps your customers find and navigate to your premises.
The term 'what can be measured can be managed' is a given for any engineer. It needs to be easy to measure site performance to get the best return on investment.
There are many KPI's to follow, but the bottom line should be generating new client enquiries. Other performance indicators should only be used to guide you towards your goal.
While traffic to your site certainly indicates site traction, traffic alone won't give you signs of any success on the horizon. The wrong traffic can increase bounce rate and damage your search ranking.
This is a measure of how long the average visitor spends on your site. If your bounce rate is high it is often the case that a visitor is not getting the information they require. This can be through the use of the wrong key phrase or bad / unengaging structural design on your page.
Often new visitors won't contact you immediately, as they need to gain a familiarity of your brand first. It's important you try to capture an email list of potential leads.
The conversion rate of an email from a known company is much higher than any other method.
It's no longer possible to capture visitor emails by simply asking them to join your mailing list. If you have downloadable content with value, use it as an incentive to exchange for an email address.
If you have printed brochures you can mail out, you can capture address information.
Be sure to get consent to sign up for your mailing list.
Contact pages should:
Exist on every page, and provide an indication of which page was used to contact included with the data.
Ask as much detail as possible without putting the visitor off from making contact.
Contain hidden data to prevent spam and provide info on the quality of lead.
Record entries to a database, viewable though a CMS so they don't get lost in your email.
Return a visitor to a thank you page, so each page view can then be set as a goal within your KPI and measured.
Implement spam protection such as ReCaptcha to limit false leads.
Never use the term 'Submit' when other prompts can be more positive and encouraging.

Always be clear what you will be using data for as new GDPR regulations will be enforced in May 2018.
Storing leads in Customer Retention Management Software (CRM) is a great way to improve your operating efficiency. It also ensures you comply to new legislation, as these companies are already taking steps towards GDPR compliance.
Improved Operation Efficiency
Gaining new leads is not the only way to secure ROI for your website. It's a great tool for selling to existing clients and providing valuable information. A FAQ section or WIKI can reduce time wasted replying to customer enquiries. Further than this your online existence could be extended to:
Facilitate a customer help desk

Create company intranet with secure storage

Build a web portal for existing clients

Create digital signage for your company reception or exhibit

Connect with CRM Software

Sell maintenance contracts & spares online
These facilities among many others, can increase efficiency within your organisation and save on operation costs.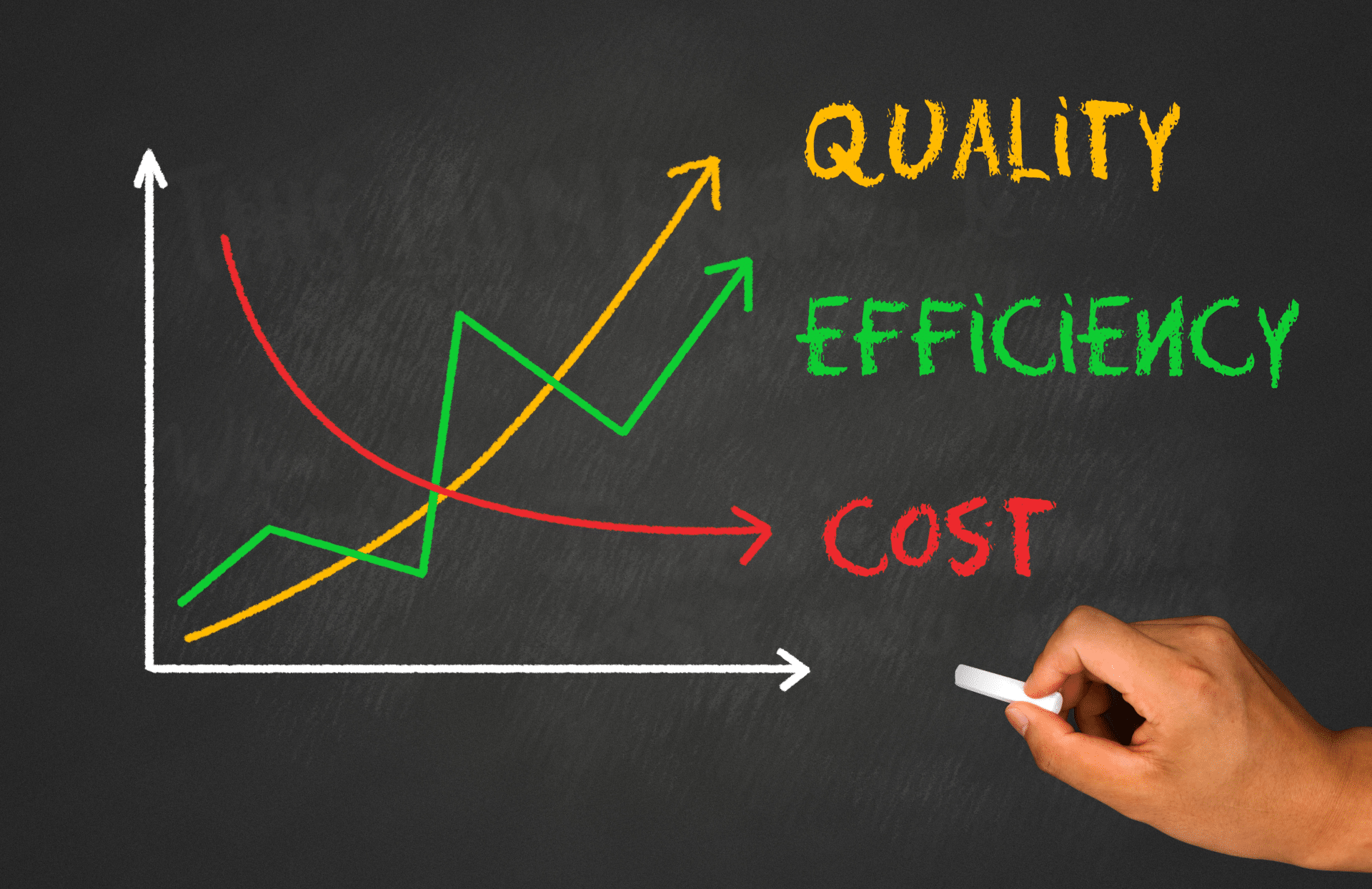 I sincerely hope you have enjoyed this post and I'd love to hear your suggestions or questions in the comments. Please try to resist posting things like "this doesn't work" unless you've actually tried it.
I'm happy to be challenged on anything I've written here, however I do appreciate feedback and comments that add value to the conversation.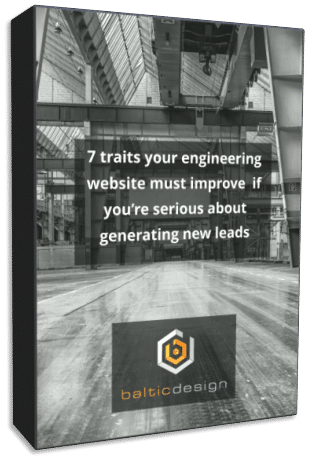 7 traits your engineering website must improve if you're serious about generating new leads
Read our handy reference guide as a PDF at your leisure.